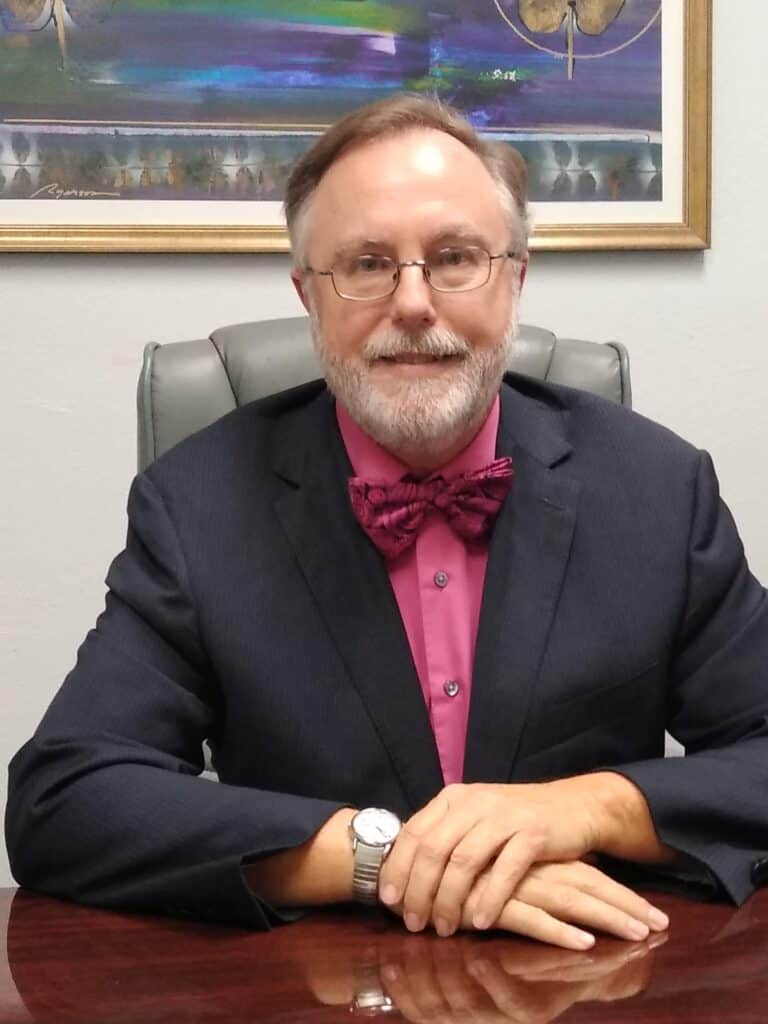 Pastor Holden grew up in the foothills of the Blue Ridge Mountains in Oconee County, South Carolina. The Holden family worked a three acre plot of land, raising cattle and pigs. They also owned and operated a full-service gas station, mechanic shop, and convenience store. Pastor Holden started working at the store at 6 years old, pumping gas, sweeping, and stocking canned goods. During high school, Pastor Holden also worked at Bealls Sawmill in West Union, SC and the Chicopee Cotton Mill in Walhalla, SC.
Pastor Holden, his mother, and sister attended Coneross Baptist Church, where he was saved and baptized at age twelve. Coneross Church took discipleship seriously. After his baptism, the church gave a progression of ministry jobs: mowing the cemetery, assistant Sunday school teacher, Sunday school teacher, and assistant director of congregation singing.
Call to Ministry
When Pastor Holden was 16, God called him into the ministry. Coneross Church once again gave Pastor Holden monthly preaching opportunities. Those poor, but faithful people suffered through many terrible sermons as Pastor Holden practiced preaching.
After graduating high school, Pastor Holden graduated from Furman University in Greenville, SC. He then graduated from Southern Baptist Theological Seminary. After seminary, he became pastor of an inner city church in Rochester, NY. While there, he met Cathy Birdsong. They married in 1991.
Professional Summary
Pastor with more than 35 years experience preaching, teaching, counseling, and leading churches in decline to grow. He has served churches in New York, South Carolina, Georgia, and Florida. While in Florida, he employed his administrative talents to serve as President and CEO of the United Way of Lake and Sumter Counties. While there, he reduced their overhead from 28% to 10% and increased the number of services provided to the community.
Education
Doctor of Ministry in Pastoral Counseling, Luther Rice Seminary, Atlanta, GA. Graduated 2000.
Master of Divinity in Biblical Studies and Preaching. Southern Baptist Theological Seminary, Louisville, KY. Graduated 1988.
Bachelor of Arts in Religion and Classical Greek. Furman University, Greenville, SC. Graduated 1984.
Professional Experience
Bi-vocational Pastor, Lake Saunders Baptist Church, Tavares, FL. 2018 to Present.
President / CEO, United Way of Lake and Sumter Counties, Leesburg, FL. 2016 – 2020.
Supervised 8 employees
Reduced admin costs from 28% to 10%
Increased fund-raising by 20%
Streamlined processes for efficiency and profitability
Purchased adjacent land for expansion and investment
Wrote Policy Manual for Board and Employees
Wrote Employee Handbook
Pastor, Midway Baptist Church, Leesburg, FL. 2006 to 2016.
Increased attendance from 35 to 155
Paid off $110K mortgage in 3 years
Renovated and expanded Fellowship Hall
Bought adjacent land for parking and future growth
Started Bible College and Seminary with over 60 graduates
Social Worker / Chaplain, Cornerstone Hospice, Tavares, FL. 2001 to 2006.
Provided spiritual and moral support for families in crisis
Provided financial counseling and social service assistance
Provided grief counseling
Pastor, Grace Baptist Church, Eustis, FL. 1998 to 2001.
Increased attendance from 30 to 80
Started Mobil Home Park Church Services
Started church choir
Pastor, Friendship Baptist Church, Palmetto, GA. 1996 to 1998.
Increased attendance from 40 to 100
Pastor, Gum Branch Baptist Church, Hartsville, SC. 1993 to 1996.
Increased attendance from 30 to 125
Increased Sunday School attendance from 20 to 100
Improved church reputation through door-to-door visitation
Pastor, Rochester Baptist Church, Rochester, NY. 1988 to 1993.
Increased attendance from 12 to 60
Baptized 70 in this inner-city church
Provided counseling and assistance for substance abuse victims
Provided counseling for persons trapped in a cycle of lifestyle choices
Provided grief ministry to families victims of Arthur Shawcross
Minister of Music and Youth, First Baptist Church, Carrollton, KY. 1985 to 1988.
Increased choir membership from 12 to 35
Started youth choir, performing once a quarter
Conducted a week-long youth camp
Minister of Education Intern, White Oak Baptist Church, Greenville, SC. 1983 to 1984.
Prison Chaplain Intern, Perry Correctional Institute, Perry, SC. 1981 to 1983.